If you are considering starting a nail business, it is important to have a solid business plan that outlines your goals and the changes you need to make to achieve them. A plan is also useful in analyzing the costs of the venture and estimating the time it will take to break even. Having a clear business plan can help you better understand what your potential clients are looking for and how you can best deliver it.
Nail business owners can use a variety of marketing strategies to attract customers. One of the most effective is social media. This can be a great way to connect with people, create contests, and build a community. Social media can also be an effective method for driving organic traffic to your website.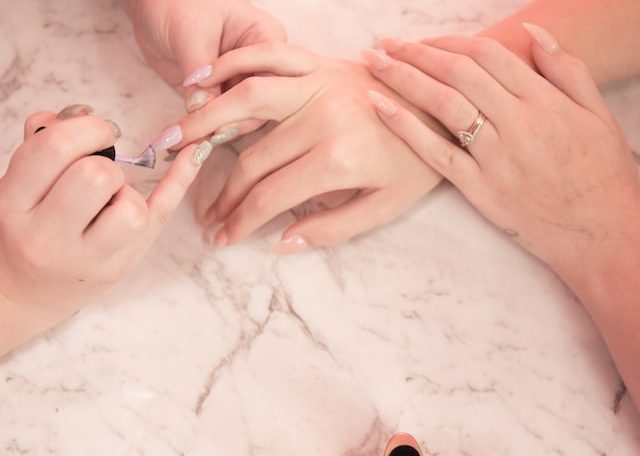 Another effective method is to offer gift certificates or 2 for one specials. These discounts allow salon owners to keep their prices at a high level while attracting more customers. Some other ways to entice customers include a welcoming interior space and quality customer service.
When deciding on where to open your nail business, consider the competition in your locality. If you are in a competitive area, you will need to find a way to differentiate yourself. You may be able to do this by offering services your competitors don't provide.
It's also important to establish your brand. A name that resonates with your vision and aesthetic will go a long way. Choosing a location that fits your goals is also crucial. For instance, you should avoid opening a nail salon in a college town or residential neighborhood.
In order to start a nail business, you will need to open a bank account. It is important to choose a bank with a good transaction limit and affordable maintenance fees. You can also get a business credit card to help you build your company's credit history.
You will also need to hire staff. If you're planning on hiring, make sure you hire someone who has the necessary skills and qualifications. Moreover, you will need to develop a safety and emergency plan. Additionally, you will want to ensure that your technicians are certified.
Next, you will need to register with local authorities and business directories. Depending on the type of business you're launching, you might need to file a seller's permit. Getting this is important as most states require retailers to obtain it. Failing to do so could result in fines or your business being shut down.
In addition to the business plan, you will need to consider the funding you will need for the venture. To do this, you might need to apply for an Employer Identification Number (EIN). Applying online is a good way to do it, and you can usually find a mentor or financial advisor to assist you.
As you begin to make the plans for your new nail salon, you should consider whether you should operate from a garage or office building. While this can be an attractive option, it might be hard to manage.